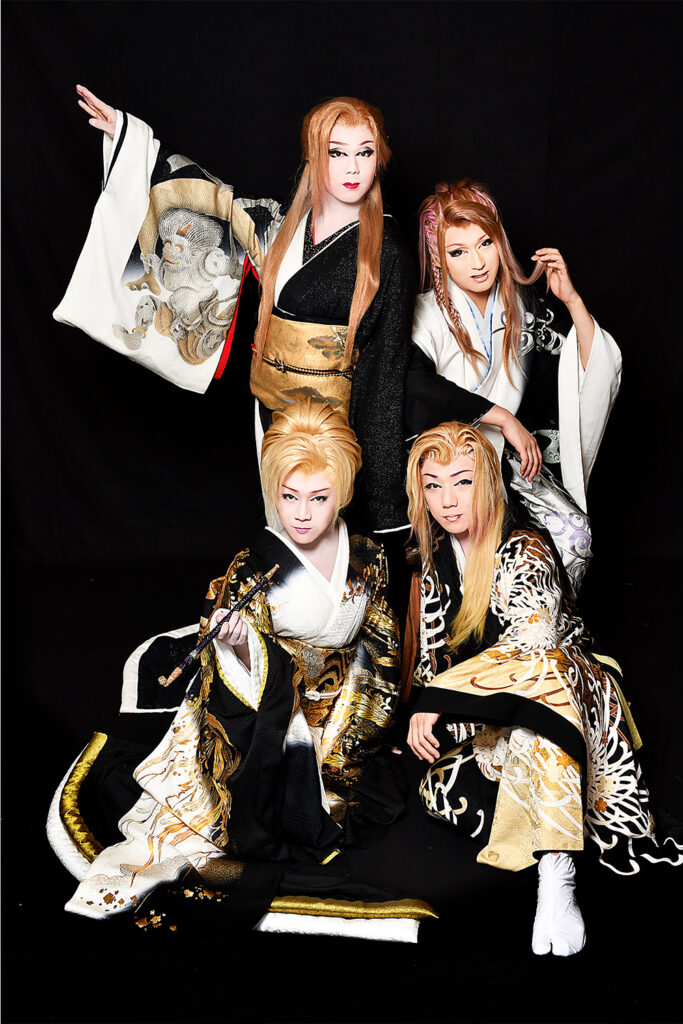 劇団暁
Leader: Natsuki Misaki
Leader: Haruki Misaki
Young Leader: Akito Misaki
Vice Leader: Daiki Misaki
Gekidan Akatsuki was founded in 1983 by Tetsuya Misaki, a disciple of Sumiko Tsukuba of an Asakusa female swordplay troupe. After travelling and performing throughout Japan, in 1994, Tetsuya built a permanent theatre in Shioya-gun, Tochigi Prefecture, called Funau Kabuki Mura as Gekidan Akatsuki's base. Gekidan Akatsuki is divided into two groups: the Funau group and the Touring group. In 2009, brothers Natsuki and Haruki Misaki of the Touring group became leaders of the Touring group. Natsuki and Haruki have five and three children, respectively. In 2015, Akito Misaki (Natsuki's son) assumed the title of Young Leader of the Touring group.
As children grow up, Gekidan Akatsuki continues to attract attention for its youthful spirit and vitality, and its bright future is highly anticipated.
凰翔座
Co-Leader: Ryotaro Kazami
Co-Leader: Yohjiro Mitsuya
Ohga-za troupe's history can be traced back to the Mitsuya Gekidan troupe, which was formerly known as the venerable Tokiwa Gekidan troupe established in the 1940s by the founder, Yohnosuke Tokiwa.
In 2022, Ryotaro Kazami joined to share the leadership with the then leader, Yohjiro Mitsuya. To mark the occasion of having the dual leadership, the troupe was re-named as Ohga-za by Masahiro Shinohara (JCTEA's Representative Director). Ohga-za's debut performance was in August, 2022, at Yasuragi-no-yu Kawara-za theatre, Yasuda hot spring, Niigata Prefecture.
Ryotaro Kazami is well-known for his charming customer-teasing, and he stands in exquisite contrast to the tall, handsome and cool actor, Yohjiro Mitsuya. This unique combination is said to be the secret of their popularity.
Furthermore, the unequivocal stage vitality of Haruma (Yohjiro's younger brother) and Kakeru (Yohjiro's first son) is said to ensure the troupe's bright future.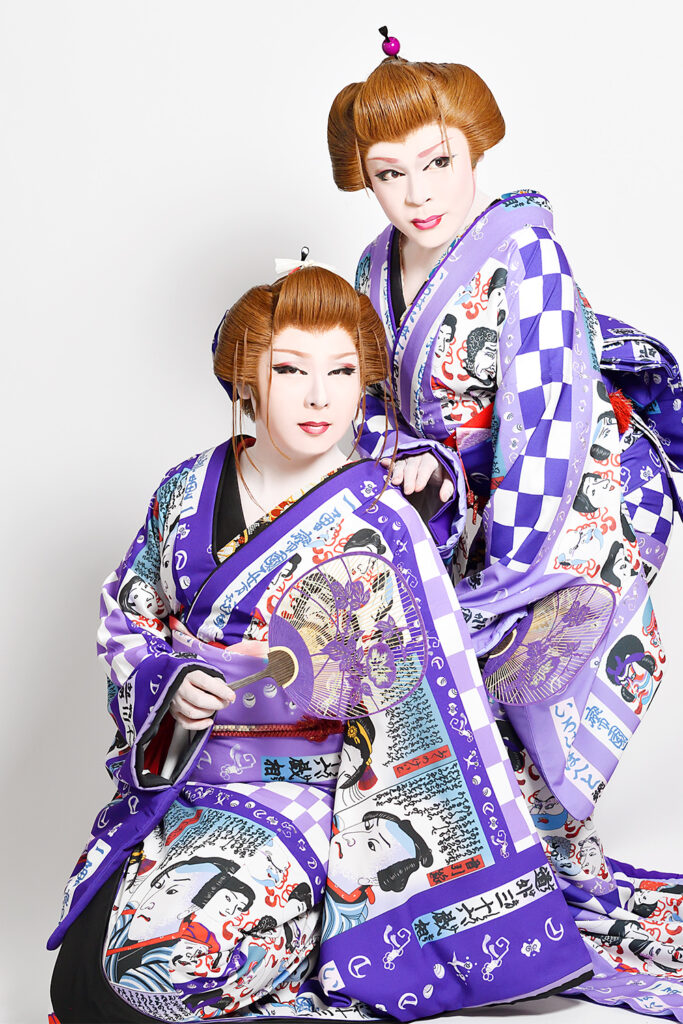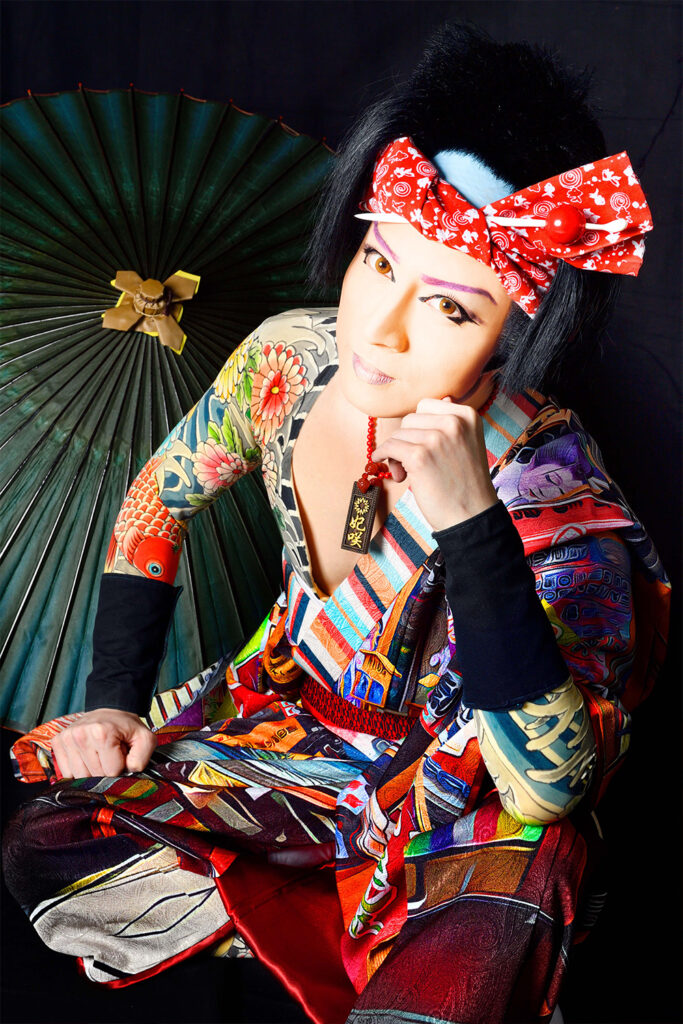 妃咲劇団
Leader: Ryo Kisaki
Ryo Kisaki entered the world of Taishu Engeki at the age of 19 from an ordinary family. He endured numerous hardships such as the dissolution of the troupe and having to perform as a guest actor in other troupes. After much experience, he managed to launch his own troupe at the  Kawasaki Ooshima Gekijo Hall in November 2019. He aims to create a troupe, where members are encouraged to make the most of their individual features through teamwork. He expresses, "Although I'm not from an actors' family, I want to reassure my mother in heaven with my relentless spirit and dedication to Taishu Engeki." The Kisaki Gekidan is also renowned for its reputable old-fashioned style plays, which he inherited from Katsujiro Higuchi, whom he looks up to as his theatrical master.
劇団駒三郎
Senior Leader: Komasaburo Hasegawa
Young Leader: Yuria Nanjo
Komasaburo Hasegawa used to be called Komasaburo Nanjo as the Leader of GEKIDAN SAKIGAKE. He became independent from his uncle and master, Choji Takamine, in June 2006. He and his wife, Koryu Nanjo, launched Gekidan Komasaburo at the Radon Centre Sunny in Saitama Prefecture. At the same time, they moved their activity base to the Kanto region. Currently, Komasaburo's eldest daughter, Yuria Nanjo, is the Young Leader, while the second daughter, Maria Nanjo, and the eldest son, Juria Hasegawa, are also renowned for their skilled performances. Komasaburo Hasegawa says, "The troupe is like a family, and we always give young members as many opportunities as possible." In addition to Takuto Hasegawa as the star performer, Tenshu Hasegawa, who has been with Gekidan Komasaburo only for two years, boldly takes on the challenge of performing and organising shows as "the one-day leader". High expectations are generated for the young performers.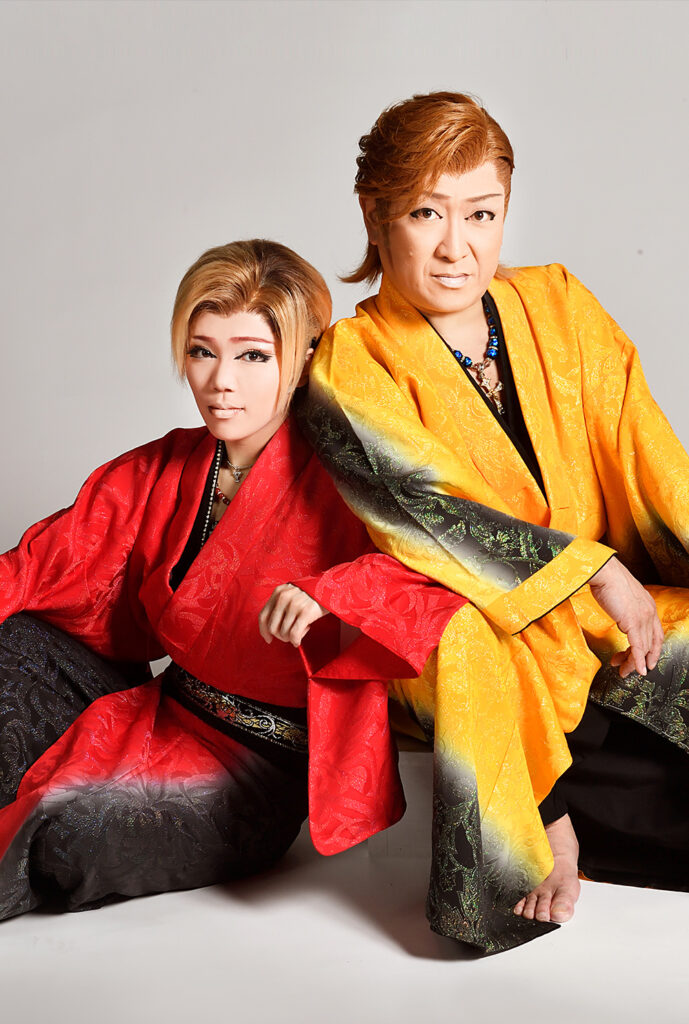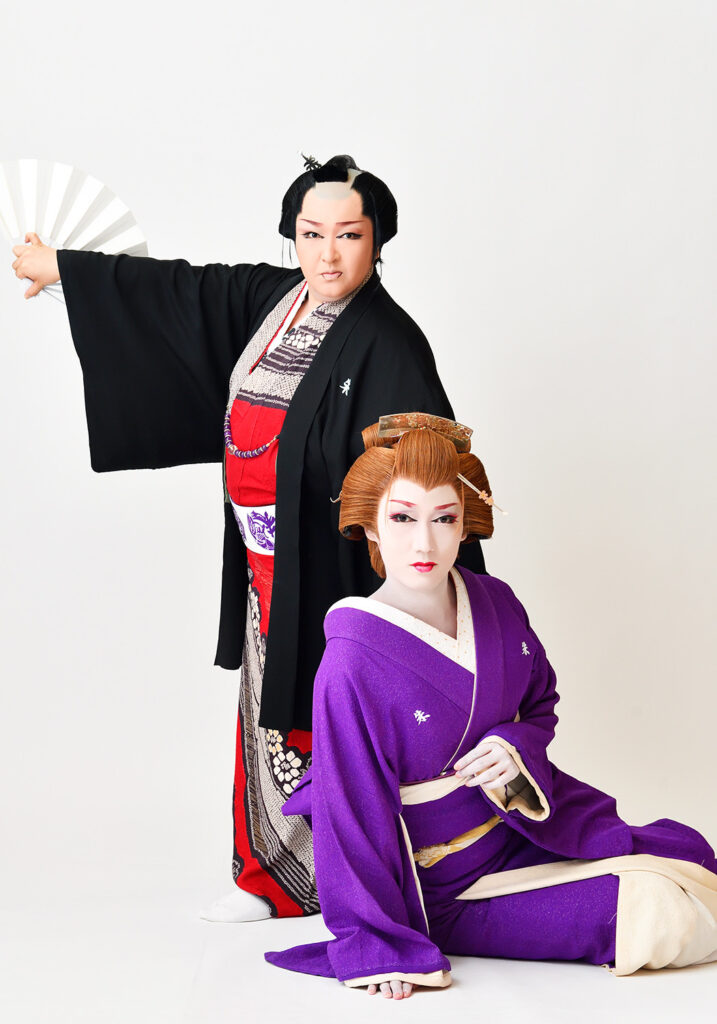 劇団朱光
Leader: Shuko Mizuha
Vice Leader: Yuta Mizuhiro
The troupe's introductory description is currently being prepared.
章 劇
Leader: Ren Sawamura
Shogeki was launched by Shotaro Sawamura, a son of Shotaro Sawamura I, the founder of GEKIDAN SAWAMURA (a prestigious troupe established shortly after World War II). Shotaro Sawamura's exceptional talent as an entertainer may be due to the fact that his relatives are almost all actors. In 2000 when he was 36 years old, he resigned as the Leader of GEKIDAN SAWAMURA to start his own troupe. At the time, Shogeki looked for a new home base in the Kanto region with only six members. Later, they became popular in Kanto, and eventually they were honourably asked to perform at the opening of renovated Mokubakan Theatre in 2014. In 2015, Ren Sawamura became the Leader and Shotaro Sawamura became the Guardian. The secret of their popularity is their ability to perform a wide range of plays, from classics to contemporary dramas as well as tear-jerking stories to swordplays. Their exceptionally friendly disposition never fails to please their dedicated fans.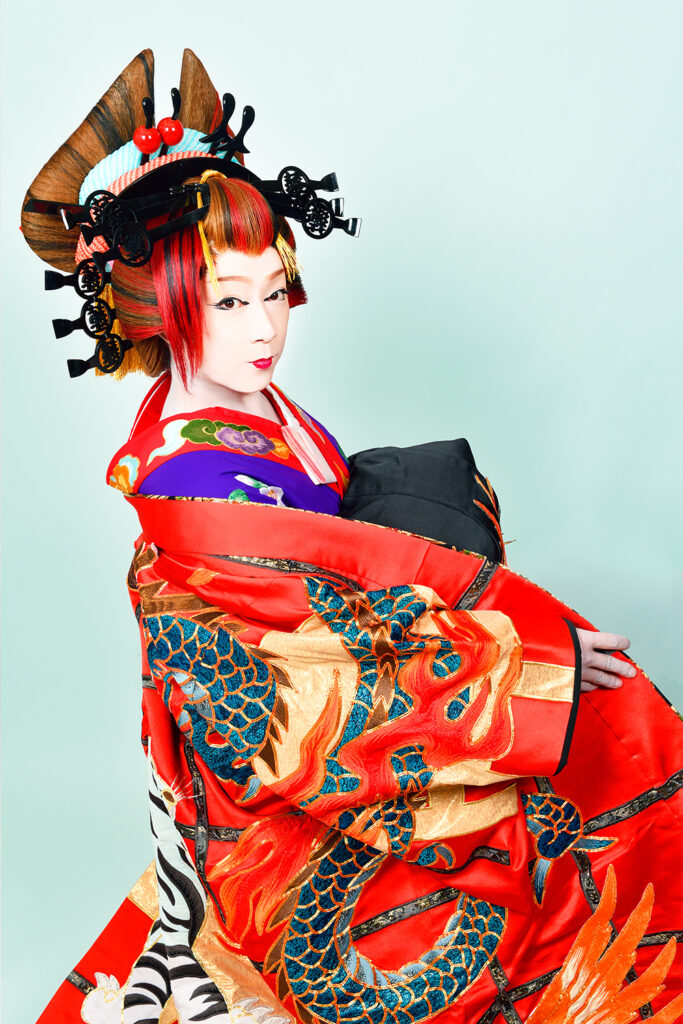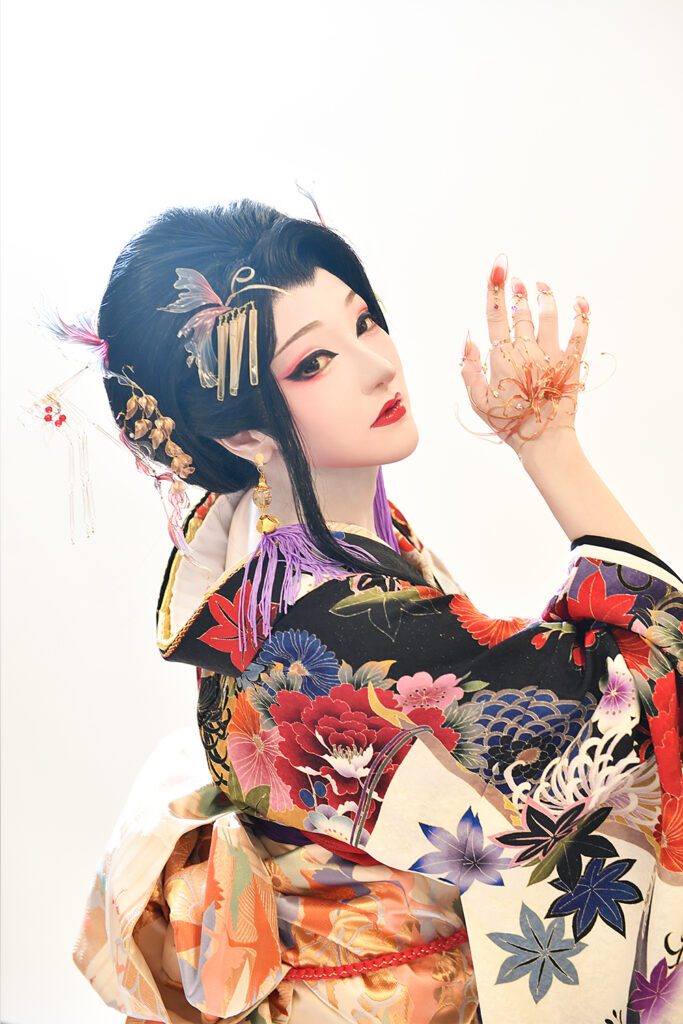 橘小竜丸劇団鈴組
Leader: Suzumaru Tachibana
Koryumaru Tachibana was born as a son of Kyoyakko Onoe, Leader of a female swordplay troupe. In the past, he won a national disco dance competition and worked as an employee of an apparel company. Eventually, he decided to be an actor, and after ten years of training under Shotaro Kinokuniya, he founded Tachibana Koryumaru Gekidan in 2001. Later, his son, Tatsumaru Tachibana, became the Young Leader and his daughter, Suzumaru Tachibana, became the star performer. In 2015, Tatsumaru left Tachibana Koryumaru Gekidan. In May 2015, Suzumaru assumed the title of Leader as one of the two troupe Leaders. She is known for her characteristic western-style costumes and has exceptional dance skills to make their innovative dance show quite popular. In February 2022, Koryumaru became General Manager and the troupe resumed under Suzumaru as Tachibana Koryumaru Gekidan – Suzugumi.
一見劇団
Leader: Kohtaro Hitomi
Leader: Tatsuya Kotono
Takao Hitomi and Yoko Kurenai founded Hitomi Gekidan. Their sons, Kohtaro Hitomi and Tatsuya Kotono, are the current Leaders. Previously, they toured in Kyushu and Kansai regions. However, in October 2021, they moved their base to the Kanto region. Hitomi Gekidan has performed at Shinohara Engeijo Hall to celebrate the new year for eleven years in a row, from 2007 to 2018, to be one of the representative troupes in the Kanto region. In 2017, they began performing in the Kansai region to attract new fans. Although their prominent member, Yoko Kurenai, affectionately called "Hachimaki Kachan (headband godmother)", passed away in October 2021, their homely atmosphere remained unchanged. Currently, the troupe has nineteen members who are all known for their unique individual characteristics.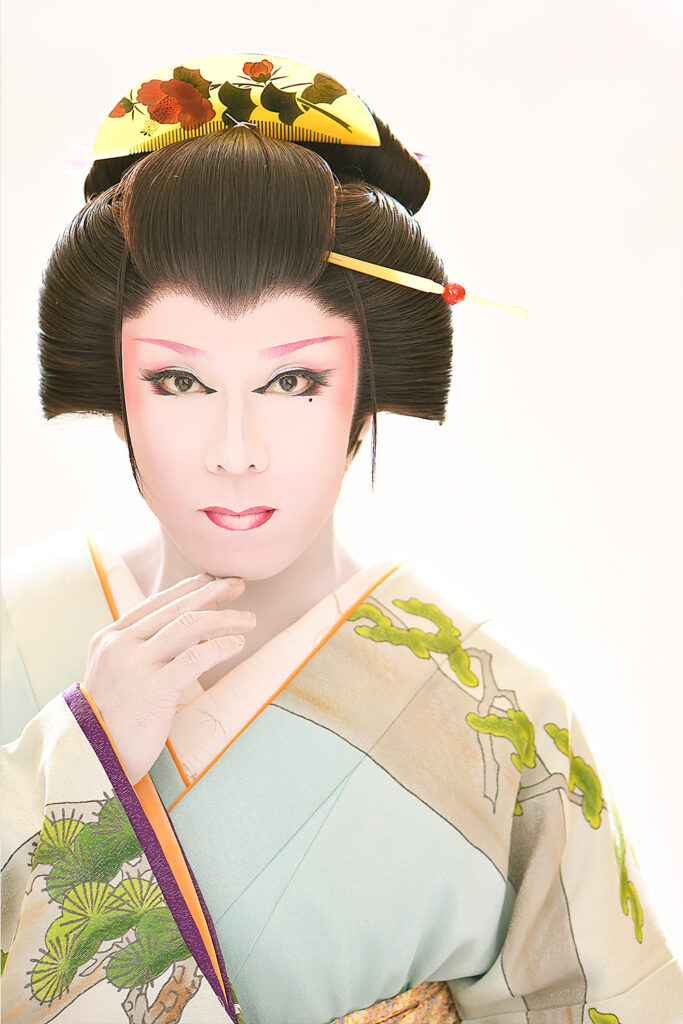 劇団美鳳
Leader: Tomoya Shihou
Vice Leader: Satoru Ichijo
Gekidan Bihou (beautiful phoenix) was founded in 2002 by Tomoya Shihou, who was born into a family of actors and trained as a child actor in various troupes. The troupe name, Gekidan Bihou, was given by Yoshihiro Shinohara, the Chairman of Tokyo Taishu Engeki Association, as he wished that "the troupe would continue to dance like a beautiful phoenix in the Taishu Engeki world". Under the leadership of Tomoya Shihou, known for his acting skills, Gekidan Bihou has renewed its image as more young members join. The original plays written by Shizuka Ichijo, the Leader's wife, are directed in a uniquely attractive style. The troupe's future is bright by welcoming the Leader's eldest son, Hanamichi Shihou, as their official member in April 2022.
劇団美松
Leader: Koyuji Matsukawa
Vice Leader: Ayumu Yamato
Gekidan Mimatsu's roots are in the historical Enbi-za troupe, which was popular in the Kanto region. After Gekidan Matsu had been founded and was dissolved, Koyuji Matsukawa restarted the troupe under the name of Shin Kirakuza and became its Leader in 2014. Three years later, in June 2017, it was renamed as Gekidan Mimatsu. Gekidan Mimatsu has a variety of members under the leadership of Koyuji Matsukawa. The Leader, Koyuji says, "I'm dedicated to the art of performance. I just love the stage!". Ayumu Yamato, the Vice Leader, has a gentle personality that has the healing effect on the audiences. Other prominent performers include, Yuya Minami, the star performer of Gekidan Kiku, his nephew Hanamaru Ichikawa and the brothers, Raiya and Shinya Fujikawa, who make special appearances. In addition to original plays, Gekidan Mimatsu's innovative shows, which cover everything from classics to musicals, are also popular.